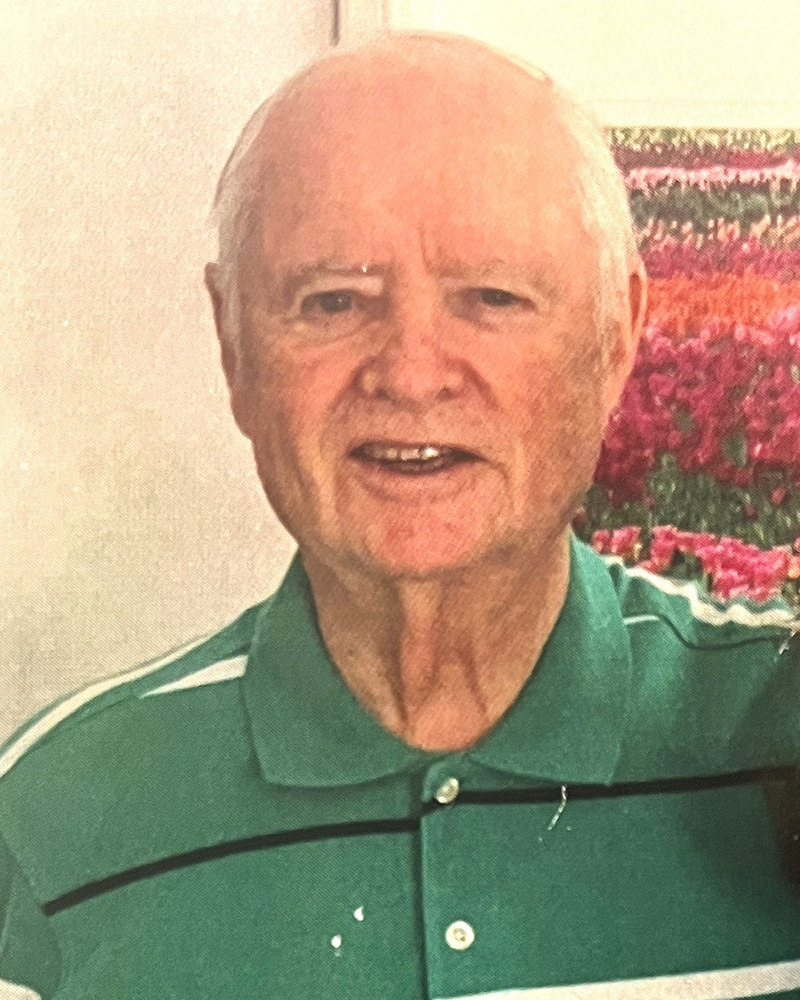 Obituary of James P. Hughes Sr.
Please share a memory of James to include in a keepsake book for family and friends.
James P. Hughes, Sr., of New Hyde Park, NY, known affectionately to his family as "Chief" and "Big Man," died peacefully in his sleep on October 20, 2023 at the age of 90 after a brief illness.
Jim is survived by his wife of 63 years, Grace. He was the proud father of James Jr. (Lizanne), Gregory and Paul (Dawn), and beloved grandfather of Kyle (Abby), Ryan, Meghan, Bridget, Colette and Ashleen, as well as many nieces and nephews. He is also survived by his younger brother Thomas (Nancy). He was preceded in death by his younger sister Margaret.
Jim's passing came as something of a shock to his family; he had never been hospitalized in all of his 90 years, and spent every year of his retirement as a grateful, patriotic American, working his garden, driving to daily Mass, volunteering each week as a docent at the Cradle of Aviation in Garden City, NY, attending the weekly men's prayer group at St. Aidan's Church, and traveling the country and the world with his wife.
Jim was born in Philadelphia and was a proud and loyal alumnus of Philadelphia's Roman Catholic High School and LaSalle University. At both schools he belonged to numerous clubs, and ran track and cross country, posting a 4:36 mile as a high school senior in 1952. He was the Original Gangsta Runner; he ran the New York City Marathon in 1972, and inspired his sons, grandchildren and countless others to take up the sport.
He served in the U.S. Army from 1956-1958, and was stationed in Germany during the Hungarian Uprising of 1956. Jim's career in logistics and supply chain management started with the DuPont Company, and he went on to work for several other firms in Pennsylvania, New Jersey and New York, including Burns & Roe Engineers. He later worked for the New York MTA Triborough Bridge & Tunnel Authority as a supervisor before mandatory retirement in 2008 at the age of 75, at which time he was recognized for never missing a day of work in 12 years.
Jim never complained, never spoke badly about other people, never took anything for granted and was deeply grateful for the life and family he built and the country he loved. Quite often, quite randomly, for no particular reason, he would just say, "God Bless America."
A wake will be held at Weigand Brothers Funeral Home in Williston Park, NY on Tuesday, October 24, 2023, from 2 p.m. to 4 p.m. and 7 p.m. to 9 p.m.
Funeral service is scheduled for 10 a.m. on Wednesday, October 25, 2023 at St. Aidan's Church in Williston Park, N.Y. Burial will be in Holy Cross Cemetery in Brooklyn, NY.
In lieu of flowers, donations can be made in memory of James P. Hughes, Sr. to:
Roman Catholic High School, 301 N. Broad Street, Philadelphia, PA 19107, Attn: The Roman Fund
https://www.romancatholichs.com/give or
LaSalle University, 1900 West Olney Avenue, Philadelphia, PA 19141, Attn: The LaSalle Fund
Share Your Memory of
James