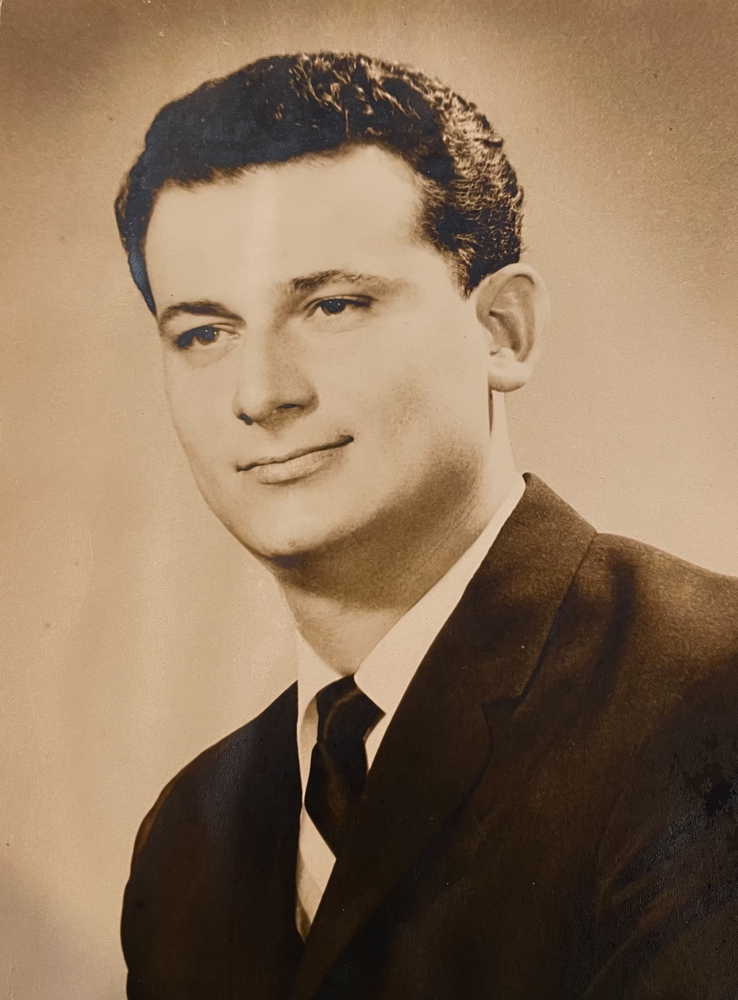 Visitation at Funeral Home
2:00 pm - 4:00 pm
Friday, October 15, 2021
Weigand Bros., Inc. Funeral Home
49 Hillside Ave.
Williston Park, New York, United States
Visitation
7:00 pm - 9:00 pm
Friday, October 15, 2021
Weigand Bros., Inc. Funeral Home
49 Hillside Ave.
Williston Park, New York, United States
Mass
11:00 am
Saturday, October 16, 2021
Saint Aidan's R.C. Church
505 Willis Ave.,
Williston Park, New York, United States


Obituary of Joseph Battista
Joseph Battista was born on May 2, 1940 in Ruviano, Italy. He passed away on October 10, 2021 at NYU Langone Hospital in Mineola under the care of fabulous nurses and doctors. He was 81 and was surrounded by his family at the time of his passing. He is survived by his son, Anthony (Michele), and daughters, Celeste (Stephen) and Christina (Jeremy), his grandchildren, Brittany Rose, Christie Lynn, Anjolie, Nicholas, Nina and Phoebe, his two siblings, Eugenio (Giovanna) and Nina Giuseppina and many loving nieces and nephews. He was predeceased by his sister Rose, brother, Ulisse and brother in-law Anthony.
Joseph was the proud author of Frank Igobello The American Dream which told the story of his journey with his family to the United States. His journey began in the 1950s on a ship named the Christopher Columbus. He traveled across the Atlantic with his brother Ulisse following his sister Rose to Brooklyn, New York.
From an early age, he believed in hard work and inspiring others. He found work in a shoe factory maintaining equipment and squirreled away enough money, and with the help of his father, Antonio, they opened an automobile repair shop.
The business thrived and soon outgrew its surroundings. Joseph's good natured business approach led him to Kennedy Airport where he became one of the first ground handling service providers responsible for servicing ground equipment throughout the airport for various air carriers, ground support companies and government entities. He provided mechanical, snow removal and transportation services for several decades at JFK. He was recognized for outstanding service by the Federal Bureau of Investigation, the Port Authority of New York and New Jersey and several air carriers, including British Airways and Alitalia. He was known as "Friendly Joe" and worked 24/7 to build a business and provide for his family. He "officially" retired to Florida in 1990.
The last ten years of his "retirement" were spent back in New York reconnecting with family here and in Italy. Joseph spent time traveling to Italy with his children and grandchildren and spending time with his nieces and nephews. He cherished large family gatherings and was always the first to sit down and pray for God's blessing at Thanksgiving Dinner.
Joseph never actually retired. He found tremendous pleasure in assisting Brownie Companies grow and prosper in a role that was part comedian, part safety manager and part wise man. He was a force. "To know Joe, was to love Joe".
He kept journals and loved horoscopes. He traveled the world and inspired others. He loved making memories with the family and sharing words of wisdom. He believed in loyalty and respect and saving for a rainy day. He preached patience, kindness, love and faith. Despite the pandemic and his advanced age, he continued to inspire and encourage - his first entry from his "Coping with Health Crisis / Coronavirus" Journal reads "Spending Quality time with those you love should be on top of your to do list." March 28, 2020. His last entry before passing from a broken heart was "You have to accept people as they are despite their human imperfections." September 28, 2021.
He started his new journey once again with Christopher Columbus. Joe was larger than life and will forever be missed.
The Battista Family welcomes all friends and family members to partake in the services honoring the life and legacy of Joseph. There will be a public visitation on Friday October 15th from 2:00pm - 4:00pm and 7:00pm - 9:00pm at Weigand Brothers Funeral Home (49 Hillside Avenue, Williston Park, New York, 11596). Following the visitation, there will be a Requiem Mass on Saturday October 16th at 11:00 am at The Church of Saint Aidan (505 Willis Avenue, Williston Park, NEw York 11596). The interment will be held privately in Farmingdale, New York.
Share Your Memory of
Joseph