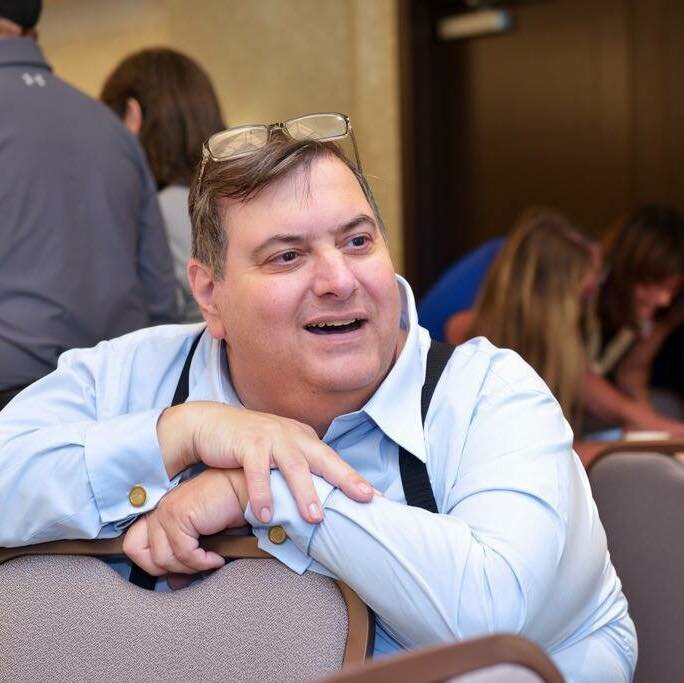 Obituary of Anthony J. Colleluori
Please share a memory of Anthony to include in a keepsake book for family and friends.
Anthony "Tony" John Colleluori passed away on November 3, 2023. He was 64 years old.
Tony was born in Queens, New York in 1959 to the late Salvatore R. Colleluori and the late Lois Colleluori (nee Recco).
He married the love of his life - the late MaryRose Colleluori (nee DeRosa) - in 1985 and they lived for decades in Syosset, where they raised their two beloved sons. They were together until MaryRose's death in 2021.
Tony graduated from Syosset High School in 1977 and then went on to earn his Bachelor's degree at Tufts University, where he was a member of the Sima Nu fraternity. After graduating, he served as a legislative aide to New York State Assemblyman Lewis Yevoi before attending law school at Hofstra University, where he graduated in 1984. At Hofstra, he was also a member of Phi Alpha Delta.
After earning his JD, Tony joined the Nassau Legal Aid Society as trial counsel and then opened his own practice, where for nearly three decades he represented clients in criminal defense cases and developed a reputation as a tough, well-respected trial lawyer. He believed in the right to legal representation and took pride in representing people who, as he put it, "found themselves in the wrong place, at the wrong time, on the wrong side of the law."
In 2014, he hung up his hat as a small business owner and became partner at Raiser & Kenniff in Mineola. He continued to work for Raiser & Kenniff as Of Counsel for the last five years of his life. Throughout his career, he was a leader in many bar associations and enjoyed lecturing and writing about the law.
Tony cared deeply about community service. He served on the Board of Directors of the Scleroderma Foundation for nearly a decade, working to raise millions of dollars to research the disease that his wife fought for years. He was also a dedicated member of the Lions Club of Jericho Brookville, where he served as President and took on multiple leadership roles, leading initiatives to fight community hunger and cure childhood cancer. He was always quick to help others, raising money for various causes and bringing attention to injustice through his robust online presence.
He is survived by his sons: Salvatore Colleluori and wife, Rachel, Washington, DC; and Frank Colleluori and partner, Javier, Washington, DC. He is also survived by his sister, Mary Iadanza and husband, Paul, of Centerport, New York, and their sons: Josh Iadanza and wife, Herly, and their two children, Adriana and Andre, Fairview, New Jersey; Jesse Iadanza and wife, Sarah, and their daughter Penelope, Smithtown, New York; and Jake Iadanza, Centerport, New York.
Visitation will be from 5 to 9 p.m. Monday and Tuesday at Weigand Brothers Funeral Home in Williston Park. A mass of Christian Burial will be held at 11:45 a.m. Wednesday at Holy Name of Jesus Church in Woodbury.
In lieu of flowers, Tony's family asks that donations be made to the Lions Club International Foundation. Donations can be made on their website: lionsclubs.org.
Share Your Memory of
Anthony