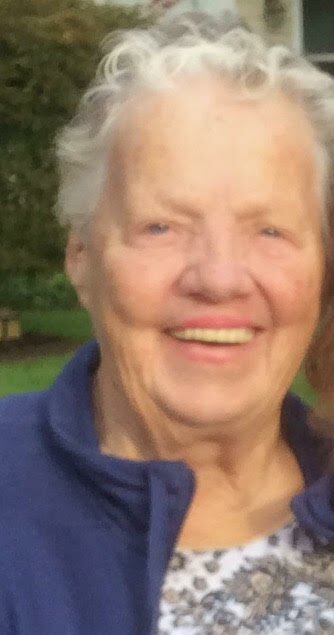 Obituary of Patricia R. Kessler
Please share a memory of Patricia to include in a keepsake book for family and friends.
In Loving Memory of Patricia Kessler
Patricia Kessler, born on January 27, 1928, in New Rochelle, New York, passed away on July 18, 2023, leaving behind a lifetime of cherished memories and an indelible impact on the lives she touched. Patricia's journey through life was marked by dedication, compassion, and a genuine love for her family, friends, and community.
Patricia's early years were spent in Roslyn Heights and she attended Mineola High School. It was during this time that she earned an award for selling the most WWII war bonds, showcasing her unwavering support for her country during challenging times. During the summers, Patricia found joy and friendship at Camp Tekakwitha, where she worked and forged life-long bonds.
In time, Patricia found her soulmate in John Kessler, a dedicated craftsman and volunteer firefighter. They were united in marriage, embarking on a journey filled with love and devotion that lasted a lifetime. Patricia's caring and compassionate nature led her to serve an astounding 69 years in the Ladies Auxiliary, where she selflessly dedicated her time and efforts to support the brave firefighters of her community. Together, Patricia and John were blessed with three children, John, Robert, and Patricia, whom they loved unconditionally and supported in all their endeavors.
A passion for baking led Patricia to become a well-known pastry chef at Aqua Manor Restaurant in Manorhaven, New York. Her delectable creations brought joy and happiness to countless patrons, leaving a lasting impression on their taste buds and hearts. In the 1980s, Patricia made history as the first female cook at Nassau County Correctional Facility, breaking barriers and paving the way for other women to follow in her footsteps.
Patricia was a woman of strength, courage, and unwavering devotion. She will be deeply missed by her loving family, friends, and all those fortunate enough to have known her. Her legacy will forever inspire kindness, resilience, and the importance of friendship.
May her soul rest in eternal peace.
Share Your Memory of
Patricia