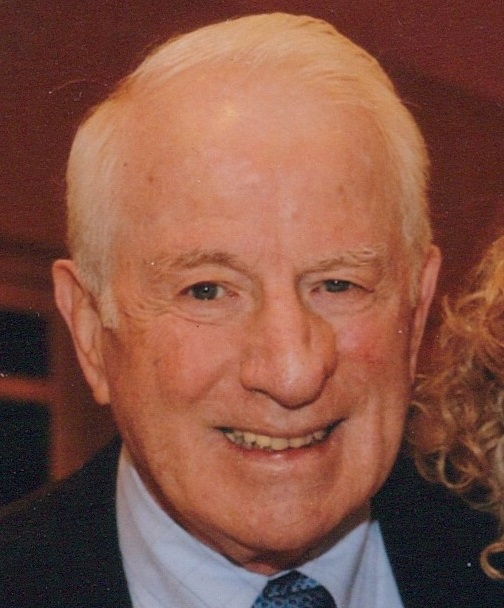 Obituary of Ralph Nuzzolese
Please share a memory of Ralph to include in a keepsake book for family and friends.
It is with heavy hearts that we announce the passing of Ralph Nuzzolese, on July 15, 2023, a resident of Williston Park for over 40 years. A beloved husband, father, grandfather, brother, uncle, and friend, Ralph leaves behind a legacy of love and cherished memories.
Ralph was born on March 20, 1936 to Rocco and Rosa Nuzzolese. He grew up in Corona and later, Port Washington with his siblings: Frank, Mary, Constance (Honey), Pauline, Rita, Helen, Lillian, Joseph, John, and Richard. In his younger years, he worked for his family cement business, and would one day help his father build their home which continues to be a beautiful part of the Baxter Estates community.
With his charismatic and charming personality, he delighted his nieces and nephews with love and attention, and eventually won the heart of his future wife, Maria. The couple married in 1975 and together created a beautiful life for their children Amy and Robert. Amy and her husband David, and Bob and his wife Vanessa, completed Ralph's family with six loving grandchildren: Avery, Evelyn, Norah, Walter, Charles, and Mary.
Ralph held many roles in his career and his community, which allowed him to leave his mark on this world in many ways. He enthusiastically greeted Mets fans for 40 years as a ticket taker at Shea Stadium and later Citi Field. He charmed clients throughout the Long Island and New York area in his sales role, and later, as a sales manager for various liquor companies. He rallied the community around Little League dances and relentlessly fund-raised for Mineola High School Marching Band competition journals. He opened his home to his children's friends, and was the most upstanding and engaged Little League coach a group of kids could ever ask for.
Ralph touched the lives of countless individuals with his genuine smile and generous heart, and compassionate nature. He believed in his kids and never missed a chance to let them know it.
In his later years, he courageously, and with great dignity, confronted a series of strokes and Alzheimer's. His wife Maria was by his side the entire time, and the two showed us all a beautiful model of unconditional love. His presence will forever be missed, but his spirit will continue to live on in the hearts of all who had the privilege of knowing him.
Rest in peace, dear Ralph. May your soul find eternal peace in the embrace of your loved ones who have gone before you.
Services to honor the memory of Ralph Nuzzolese will be held at Weigand's Funeral Home in Williston Park, NY on Tuesday, July 18 from 2pm - 4pm and 7pm - 9pm.
The family welcomes donations to Long Island Alzheimer's and Dementia Center as an expression of sympathy. https://www.lidementia.org/
Share Your Memory of
Ralph