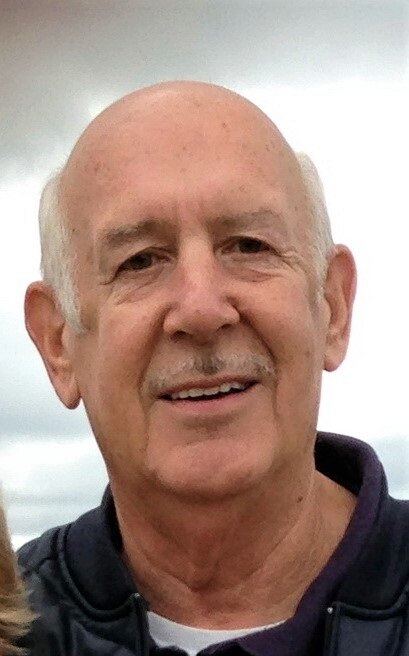 Obituary of Gerald "Jerry" Umlauf
Gerald P. Umlauf "Jerry",80, of Williston Park, NY, passed away on June 15th, 2023.
Funeral service will be held at Saint Aidan's Church on June 21st, 2023 at 11:15 a.m. The mass is available via livestream at https://www.staidanparish.org (select "Live)" or on Facebook, username "Church of Saint Aidan Williston Park"
Visitation will be held at Weigand Brothers Funeral Home on June 19th and June 20th at 2-4pm and 7-9pm. Burial will follow at Queen of Peace Cemetery, 16 Powells Lane, Old Westbury, NY 11568.
Jerry was born in Mineola, NY to Clement and Marie Umlauf on July 7th, 1942. He went to Lakewood High School in Lakewood, NJ. After high school he enlisted in the United States Navy, proudly serving for three years on board the U.S.S. Shangri-La, V-4 Division. He worked as a Telecommunications Coordinator for Time Warner for over 35 years. Jerry was a true outdoorsman who enjoyed hunting and fishing, a lifetime member of the NRA and proud member of the B.A.S.S. Fishing Club. He was an avid sports fan and loved the NY Yankees, NY Rangers, and NY Giants. Jerry was a 50 year member of the Williston Park Fire Department and Emergency Rescue Squad. He served as a Captain in Hose & Salvage Company #3 and multiple times as Captain of the Emergency Rescue Squad. He proudly displayed the firematic collectibles and gear he obtained over the years in the dining room of his home. His collection became a "museum" where he happily welcomed all who came to see it, as long as they didn't touch anything. During his tenure with the Williston Park Fire Department and Emergency Rescue Squad, Jerry received numerous honors including Honorary Chief and Firefighter of the year two times.
Jerry is survived by his wife of 55 years, Arlene; three sons Jerry Jr and his wife Monica, Arthur and his wife Doreen, Kristian and his wife Tova; eight grandchildren – Noah Marie, Marek, Kolya, Lukas, Willow, Finley, Logan, and Madeleine. He is also survived by his younger brother Daniel.
Share Your Memory of
Gerald