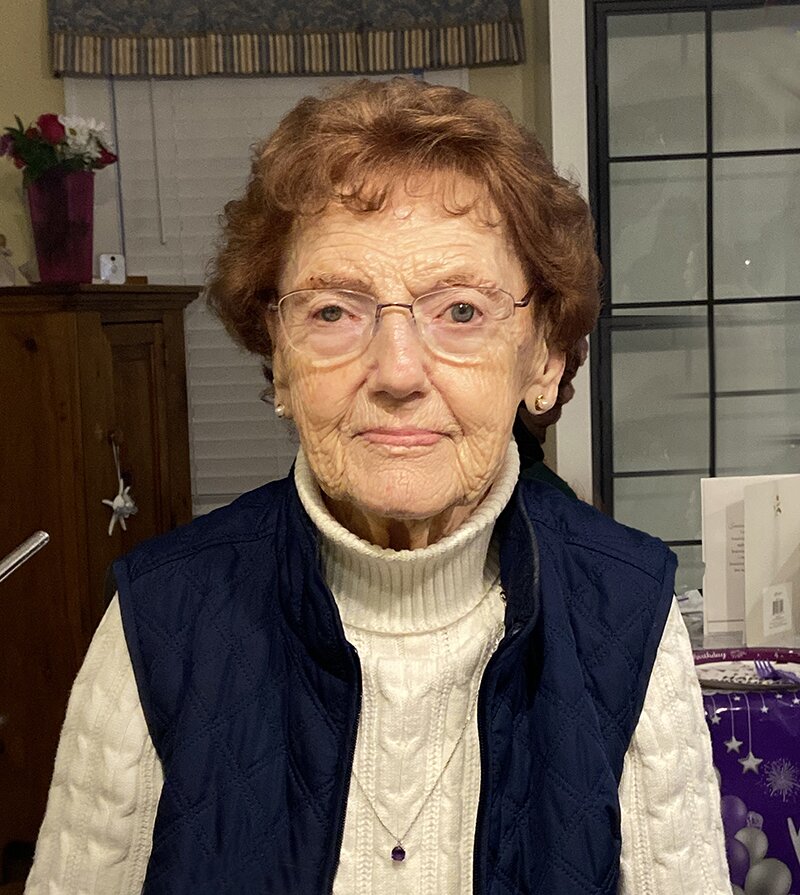 Obituary of Bridget Murray
Please share a memory of Bridget to include in a keepsake book for family and friends.
Bridget was born in Kilkerrin, Galway, Ireland in 1931, one of seven children. She grew up on her parent's farm and in 1948 at age 17 she emigrated to America where she lived with her uncle in Brooklyn, New York.
Bridget (some called her 'Bridge' or Bridie) worked at Stouffer's Restaurant on 5th Avenue and lived on the Upper East Side in an apartment with other Irish girls. She liked to dance and one night in the summer of 1960 (having decided to stay in) was persuaded by her friends to join them at the Jaeger House. It was that night she met a handsome but very shy fellow, Tom. He asked her to dance, and this was the beginning of a love story that spanned 58 years until Tom's death in 2019.
Tom and Bridget bought their first home in Woodside, Queens. Four of their five children were born and by 1967 they had moved to a small house in rural Bloomsbury, New Jersey. It was an idyllic time for the family where the children would live in the country and Tom and Bridie could create their own childhood farm with hens and fields of potatoes and vegetables. In 1970, the family moved to Dublin, Ireland where their youngest child was born in 1971. Tom was an Electrical Engineer and a professor at the College of Technology. They returned to Long Island, NY in 1981 and eventually retired to their home in Bloomsbury which they adored.
Bridget was a devoted wife and mother who spent her entire life teaching her children the value of good behavior and the purpose of God. Her selflessness was her strength, and she touched everyone with her encouraging words and kindness. Their house in Williston Park, Long Island was visited by cousins, aunts and uncles who travelled from Ireland and England. Friends and family will always remember Bridget's Thanksgiving and Christmas gatherings, but it didn't matter what day it was or who walked in the door, the kettle was on, and the soda bread was out. Everyone was welcome for a cup of tea and a chat in Bridie's kitchen.
Bridget was predeceased by her parents, Mary and Thomas, her husband Thomas, her brothers Patrick and Tom, and her sister Eileen. She is survived by her children Eileen, Cathy, Donald, Kevin and Laura, and their spouses Charles, Richard, Michele and John as well as her 10 grandchildren Daniel, Anna, Aidan, Kevin, John, Kaitlyn, Connor, Ella, Lilly and Grace.
Share Your Memory of
Bridget