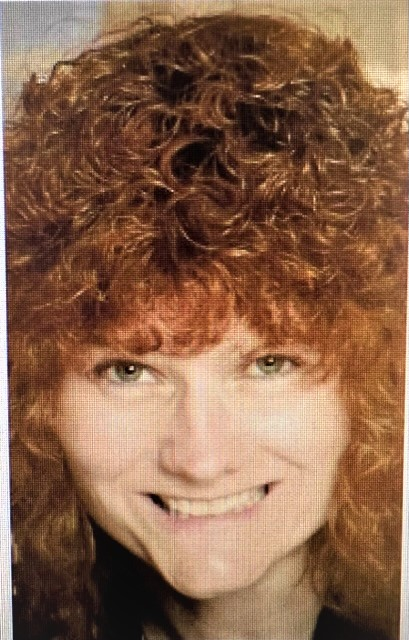 Obituary of Kathleen A. Maurer Rittel
Please share a memory of Kathleen to include in a keepsake book for family and friends.
Rittel, Kathleen
Hi, everyone! Since bursting onto the scene in February, 1951, I became a devoted wife, mother, grandmother, daughter, cousin, friend, and retired educator who served in NYS public schools for almost 40 years. Now that I have been gifted with the knowledge that my time on planet Earth is drawing to a close, I want to share what I feel are some of the most important threads that have made up the fabric of my life.
Although I earned 9 permanent NYS teaching certificates, was awarded a 4-year undergraduate scholarship to LIU, was awarded a doctoral fellowship to Hofstra University, earned 3 degrees (plus, completed over 40 additional graduate courses), was tenured 3x in 3 separate educator's licenses in 3 different school districts, was listed in numerous Marquis' Who's Who publications, have been a longtime MENSA member and Notary Public, my main love in life has been my family. I was a recipient of the 17th Assembly District's Woman of Distinction Award in 2008, and a co-editor of an article published in the Journal of the New York State Middle School Association's IN TRANSITION (Spring, 2004). Over the course of my teaching service, I helped numerous students win national contests in various subject areas.
I am particularly very thankful for my perfect husband, Don…a man of sacrifice & love…whom I believe is a saint… and I have been blessed with the perfect mother, Ann,…whom I believe is the best in the world.
I have loved and cherished every minute of my doting time with my beautiful granddaughter, Ava, who will always be the love of my heart forever. I hope Ava always will remember this when she listens to all the songs I recorded singing for her….and, when the wind blows on her cheeks.
Born in Jamaica, Queens and raised for 22 years in Bushwick, Brooklyn, I always have tried to show my boundless love for my husband (Don), my mother (Ann), my daughter (Sophia), my wonderful granddaughter (Ava), and my loving relatives & friends. For the past 42 years, I have been blessed with calling East Williston home.
With unflinching passion, I have tirelessly supported issues that I believed would foster a better world for future generations. In addition to being an ongoing supporter of the American Cancer Society, Lymphoma Research Foundation, animal protection societies, children's specialty hospitals, and Smile Train charities, I have been a Galloneer Blood Donor Member of the New York Blood Program (in years past, I had donated a pint of blood every 10 weeks on a regular basis).
I enjoyed playing piano, discussing politics, history, science, and watching science fiction and horror movies with my loving husband of almost 22 years, Donald. Although I enjoyed watching and discussing Shakespearean and ancient Greek Tragedies, I have equally enjoyed watching and discussing the schlockiest horror-science fiction stories and the cotton-candiest reality shows.
I believe I excelled as a teacher of numerous secondary subjects, in addition to being a highly respected supervisor/administrator...having served in numerous, demographically and economically diverse NYS public school districts.
I always considered myself a cancer warrior as I engaged in 6 battles against 3 different cancers over the past 14+ years. Part of my cancer warrior history was told in MSKCC's BRIDGES' Summer, 2020 magazine (https://www.mskcc.org/experience/living-beyond-cancer/newsletter).
Along with my fiercely outspoken opinions, I believe my kind and caring nature was expressed with generosity to charities involving children, the disabled, animal welfare, and cancer battles. As I prepare to pass into this next great adventure called the afterlife, I would ask you to consider donating money to any charity that I have held dear.
I always believed we should leave the world a better place than how we found it.
I hope I have.
My arrangements will be private.
Share Your Memory of
Kathleen