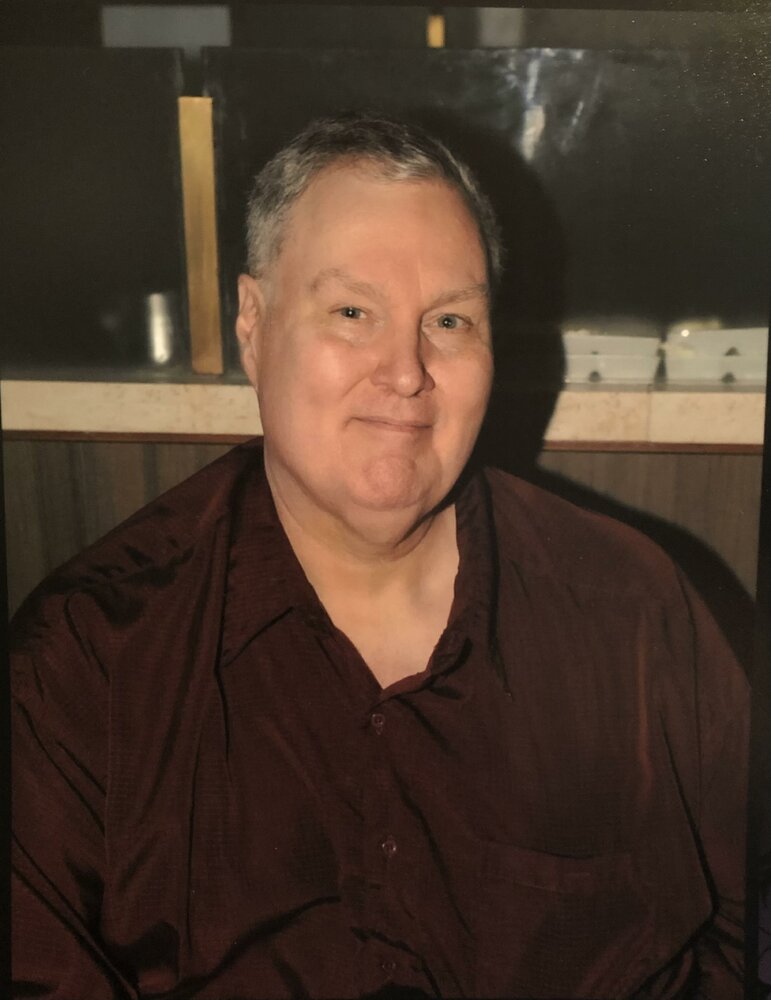 Memorial Visitation at Funeral Home
5:00 pm - 9:00 pm
Friday, January 6, 2023
Weigand Bros., Inc. Funeral Home
49 Hillside Ave.
Williston Park, New York, United States

Get Directions
Memorial Mass
11:00 am
Saturday, January 7, 2023
Saint Aidan's R.C. Church
505 Willis Ave.,
Williston Park, New York, United States

Get Directions


Obituary of Richard Hughes
Please share a memory of Richard to include in a keepsake book for family and friends.
RICHARD HUGHES OBITUARY 03/071957 TO 01/01/2023
I am saddened to announce the passing of Richard Hughes, 65, of Patchogue NY on Sunday, January 1, 2023 after a 6 month battle with biliary duct cancer. He passed peacefully at the Good Shephard Hospice facility after being cared for at home by his family.

He leaves behind Denise, his loving wife of 27 years, his beloved children, daughter Ashley, along with her boyfriend Tyler Rose, and son, Sean. He is mourned by his brother Timothy Hughes of Brooklyn NY and his sister Melanie Walker and her partner Laura Marchisello of Vero Beach, Fla. He will also be missed by his mother-in-law Eleanore Paris, Brothers-in-law Dean Moraitakis, Daniel and Andrew Paris, Sisters-in-law Jennifer Paris and Allison Moraitakis and nieces and nephew Ajia Moraitakis, Ashley Paris and AJ Paris.

Rich was born and raised in Flushing NY, graduating from Holy Cross High School and Queens College with a Master's Degree in Psychology. He was employed as a Crisis Counsellor and a group home manager before settling in to proof reading for Curran and Connors.

Denise and Rich met when he answered a personal ad she had placed in the Village voice and they married in 1995 and moved to Patchogue in 1996
.
Rich became active in the Long Island music scene when he started managing his wife's band in the early 90s. He started booking gigs for them along with reviewing and writing articles for the local music papers such as the Good Times Magazine. He became involved with the up and coming talent on the Island when he was asked to judge the Good Times Music festival shows, and created his own record label, Rockdiva records, which had 3 bands on its roster. He then started an organization called the Long Island Music Coalition which was created to support and promote local Long Island artists. This Coalition brought a varicty of musicians and genres together and encouraged them to support each other while promoting their own music. Along with music promotion Rich liked to travel with his wife. They especially liked cruising, visiting local casinos and going to live concerts.

After 10 years of marriage, travelling and music Rich and Denise decided to start a family. They found a wonderful adoption agency called Family Focus, based in Little Neck, Queens NY which dealt mostly with kids that had a hard time being adopted, usually because they were older and most people wanted babies. They met their 2 half-sibling children from Utica NY and knew at once that this was their family. A short time later Ashley, 13, and Sean, 10, were welcomed home. For over 10 years Rich and Denise have been loving parents to these amazing kids. They felt Rich's love every day. His great heart, wonderful, quirky sense of humor (shared with his daughter), love of horror movies and musicals, (also shared with Ashley), avid interest in superheroes and comicbook films (shared with Sean), and open, nurturing personality will never be matched or forgotten by his family or anyone who knew him.

Rich was so impressed by the integrity and care that Family Focus exuded that he became a proof reader and adoption worker for the firm. He loved helping put families together and assisting the children and parents so that they could create bonds while leaming about each other and forming a new family.

After spending many happy years together Rich was unexpectedly diagnosed with biliary duct cancer in July of 2022.
After trying 3 bouts of Chemotherapy he decided that the extra 6 months of life he would gain from the treatment was not worth the side effects and pain. When his symptoms worsened and he was unable to live a full life he went into home hospice. He lived at home with his family taking care of him with the help of visiting aides and a nurse. Eventually it was evident that his family could no longer care for him and ease his suffering so he went into care at the Good Shephard Hospice facility right after Christmas, where he passed away 5 days later.

Rich will always be thought of as a loving, caring husband, father and friend. He was passionate about music, loving all genres, especially progressive rock. He loved listening to the female voice, which is what brought him around to managing his wife's band. He was an avid cruiser and loved to watch cruise vloggers during covid, dreaming of when he could cruise again. His last cruise was in May with, Denise, just before he was diagnosed with cancer. Looking back, he believed this cruise was a blessing meant to connect them and give them time alone to create lasting memories.

Since his passing on New Year's Day there has been a huge outpouring of love and appreciation from friends and family.
But the love stemming from the Long Island music community is unmatched. He truly touched so many lives and made an impression on so many people that there is still a huge outpouring of love for him, even though he retreated from the music scene over 10 years ago. Music certainly does bring people together. He will be remembered as a leader and friend in the music community, a dedicated father, loving and supportive husband and steadfast friend. May he rest with the Angels.

Share Your Memory of
Richard