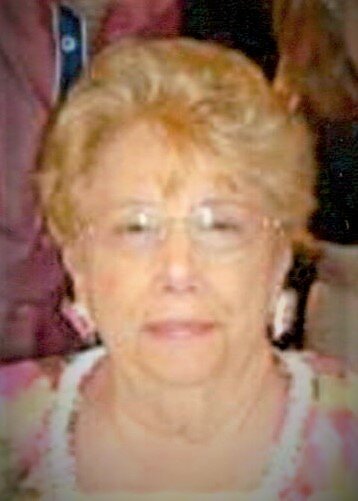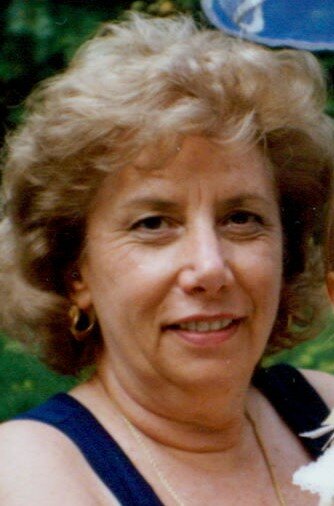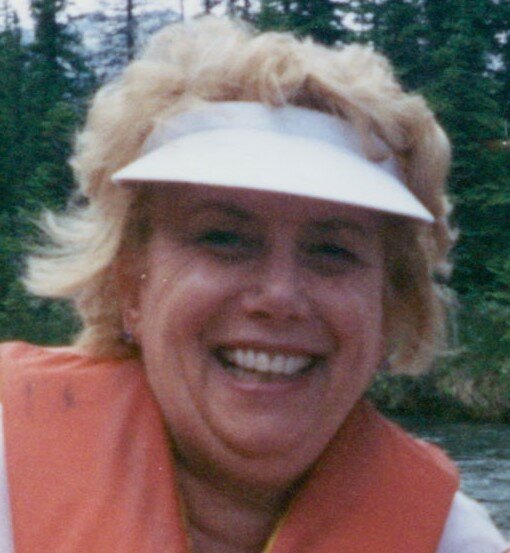 Visitation at Funeral Home
9:00 am - 11:00 am
Wednesday, June 15, 2022
Weigand Bros., Inc. Funeral Home
49 Hillside Ave.
Williston Park, New York, United States

Get Directions
Final Resting Place
1:45 pm
Wednesday, June 15, 2022
Calverton National Cemetery
Rt 25
Calverton, New York, United States

Get Directions
Memorial Service
Lutheran Church of the Resurrection 420 Stewart Ave., Garden City NY on Sunday, June 19, 2022 at 1:00 pm. followed by a luncheon at church


Obituary of Loretta Frances Grant Bauer
Please share a memory of Loretta to include in a keepsake book for family and friends.
Loretta Frances Grant Bauer was born on February 6, 1936 in Astoria. She grew up knowing the love of her grandmother Nana, who helped instill in her a love of the ocean, and of cooking and feeding people. At 16, while attending a party at a local restaurant, she met a Midshipman from the US Merchant Marine Academy who dropped in with some of his buddies, and a romance soon blossomed. After graduating from high school, she turned down a scholarship to Cooper Union and married Lawrence H. Bauer at St. Hugh's in Huntington in July 1954. While Larry was serving in the US Navy, a year after their marriage they welcomed their first daughter, Laura, and their second daughter, Lisa, in 1957. After Larry completed his naval service in 1958, the young family moved to Deer Park so that Larry could work with a defense contractor and Loretta could care for their young family in a brand new home.
As Lisa and Laura grew, Loretta watched over them, ever vigilant for their safety and comfort. She was the ultimate class mother and always welcomed the neighborhood children into their home with freely flowing soda, snacks and pizza. Enjoying endless cups of tea with Vienna Finger cookies at the kitchen table while chatting with family, friends, and her daughters' friends was one of her favorite pastimes.
Loretta was also the go-to person on her block, spear-heading a petition drive and years of advocacy to install stop signs in the neighborhood where numerous car accidents occurred due to the grid layout of the streets. If there was an emergency or a problem, people knew Loretta was the person to ask for help. When the Deer Park school district went on an austerity budget, Loretta was instrumental in the Deer Park Booster Club to ensure that students could participate in sports, including her cheerleader daughter Lisa.
When the girls were in their early teen years, Loretta and Larry owned and operated the stationery store Lorry's on Deer Park Avenue for five years. Later, Loretta worked as a receptionist/bookkeeper in an ophthalmologists' office in Babylon followed by several years working as a bookkeeper and sales representative at Heidi's Dairy in Patchogue.
Loretta celebrated many happy life events including the college graduations of her daughters and then the marriage of Laura to Leonard Diana and Lisa to Richard Martin. Grandchildren followed – Lara and Mark in Connecticut, and Lynn and Leslie in Garden City. She was the ultimate audience, attending concerts, plays, swim meets, and multiple performances of her grandchildren across Connecticut, New York City, and Long Island. She was radiant at the marriage of granddaughter Lara to Ousama Fayek and gratefully welcomed great-grandchildren Caleb and Adrienne.
When Larry retired after decades of working as an engineer and manager at Grumman Aerospace, they enjoyed visiting their grandchildren. They also traveled extensively, including trips to Alaska, Hawai'i, the Canadian Rockies, Germany, England, and Disneyworld with her children and grandchildren. Loretta also liked to take the ferry from Orient Point to Mohegan Sun to play the slots.
After Larry's untimely passing in 2009 Loretta lived in Deer Park for a few more years, followed by five years at the Plattduetsche. Starting in 2018 Loretta lived with Laura and enjoyed being in the midst of her family once more.
In lieu of flowers the family asks that donations be made in Loretta's memory to St. Jude's Children's Hospital or the American Lung Association.
Share Your Memory of
Loretta