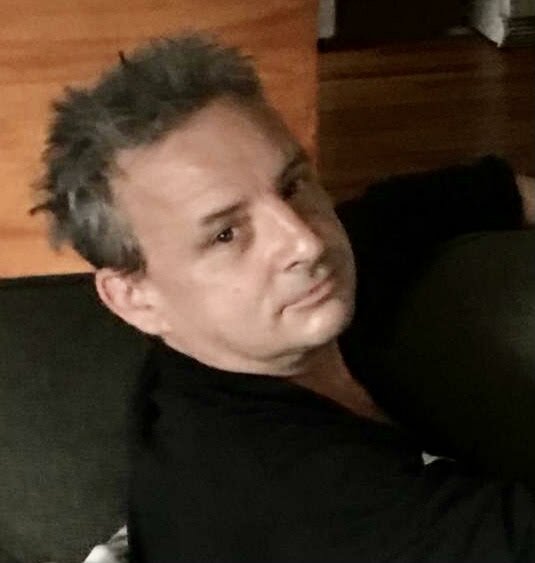 Visitation
2:00 pm - 4:00 pm
Thursday, February 10, 2022
Weigand Bros., Inc. Funeral Home
49 Hillside Ave.
Williston Park, New York, United States
Visitation
7:00 pm - 9:00 pm
Thursday, February 10, 2022
Weigand Bros., Inc. Funeral Home
49 Hillside Ave.
Williston Park, New York, United States
Mass
11:15 am
Friday, February 11, 2022
Saint Aidan's R.C. Church
505 Willis Ave.,
Williston Park, New York, United States


Obituary of John Roderick Sharkey
Please share a memory of John to include in a keepsake book for family and friends.
On February 2, 2022, the world became dimmer, but the heavens became lighter upon the arrival of John Roderick Sharkey, who died of natural causes in New York City at the age of 62. Beloved son of Bernadette (McDermott) Sharkey and the late Laurence J. Sharkey, John, the ninth of 12 siblings, is survived by his mother, Bernadette, and siblings Bernadette (Romano), Margaret, Anne (Woonteiler), Laurence, Patrick, Eileen (Bellini), Mary Ellen (Stuart), Kieran, Dennis, and Tara (Newton) as well as many loving brothers and-sisters-in law, nieces, and nephews. He is now reunited with his father and younger brother, Christopher, who died in 2019.
Born in Brooklyn, John grew up in New Hyde Park and Mineola. He graduated from St. Aidan's Elementary School and Mineola High School. Following a stint in the Navy, he worked as a carpenter and a chef after graduating from the prestigious French Culinary Institute in NYC. He loved sports (especially the New York Jets), music, and movies.
When you were with John, there was always laughter. His most defining trait was his humor, his unique wit. Even when he was "cantankerous," he made us laugh. His humor was usually spontaneous, but he also did some stand-up comedy on Long Island.
John liked to do impersonations, the most famous of which was Popeye the Sailor Man. Then there was John the Millionaire. Once, in the parking lot at Shea Stadium, Patrick and John didn't want to park too far away from the entrance, so they tried to get into the adjacent marina. Rolling down his window, John said to the officer at the gate, "Good day, fine sir. We're just heading to my yacht there in the bay. Great spot to watch the game, wouldn't you say?" The cop agreed and waved them in.
While John would typically downplay his intellect, he revealed his breadth of knowledge through his mastery of the New York Times Crossword Puzzle. When visiting Mineola, John liked to play Scrabble with his mom, whom he accused of cheating. In the midst of heated games, Patrick and Kathy next door often heard John yell, "Use it in a sentence!"
Spiky hair…sparkly, mischievous blue eyes…big smile. He was an original.
Countless memories about John keep flowing from his siblings and others who loved him and whose lives were touched by him. These are just some bits and pieces of the tapestry of John's life. Friends will likely have others, and we invite you to post them on the funeral home's website: https://weigandbrothers.com/tribute/past-services/index.html.
Overall, we can only hope he realized how much he was loved.
Visitation is on Thursday, February 10th from 2:00 p.m. to 4:00 p.m. and 7:00 p.m. to 9:00 p.m. At Weigand Brothers' Funeral Home, 49 Hillside Avenue, Williston Park, NY 11596. Funeral mass is Friday, February 11, 11:15 a.m., at St. Aidan's Church, 505 Willis Avenue, Williston Park.
Share Your Memory of
John