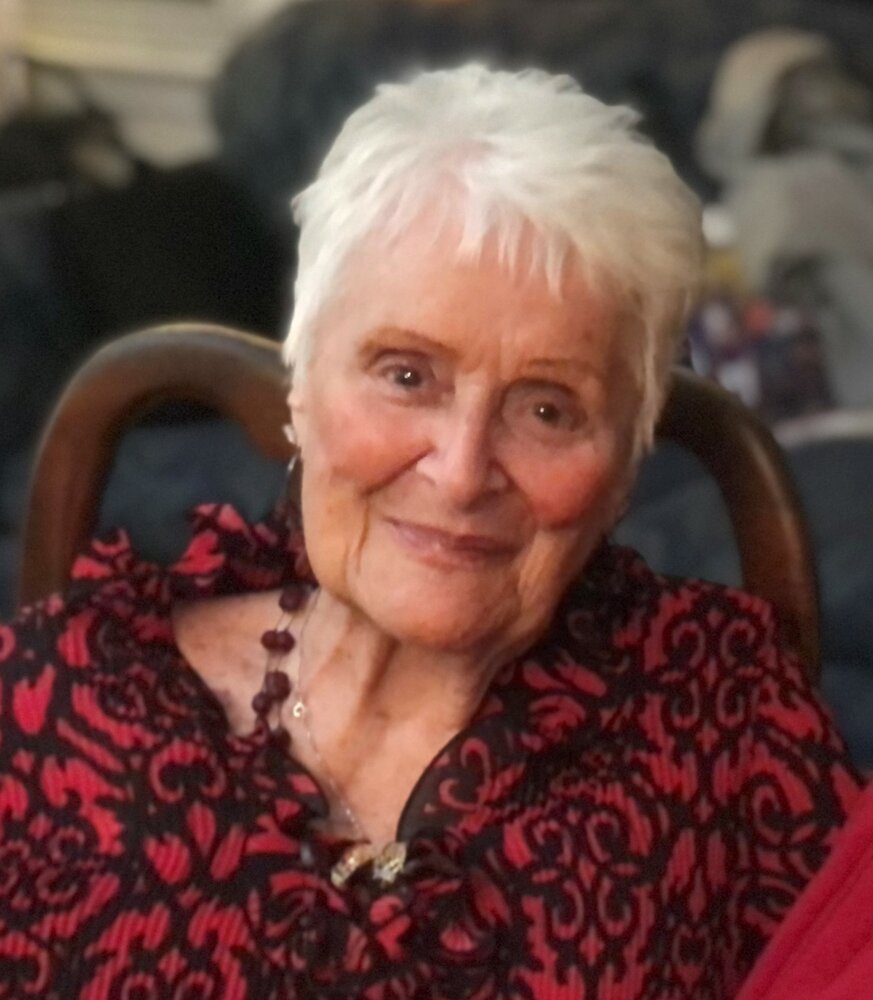 Obituary of Natalie R. Giarraputo
Please share a memory of Natalie to include in a keepsake book for family and friends.
Natalie Giarraputo of Garden City, NY passed away peacefully on January 29, 2022, at the age of 87. She was predeceased by her husband Joseph who passed away last month (December 2021). She missed him terribly and had been heartbroken since.
Natalie was born on May 29, 1934 in Brooklyn, NY and is survived by her children: Barry (Marybeth) Giarraputo, Joann (Edward) Schwendemann and Natalie (John) Hammersley; her ten grandchildren: Brianna, Erica, Joseph and Olivia Giarraputo; Edward, Marc and Janine Schwendemann; William, Lauren and Andrew Hammersley; and her loving sister, Marie Mancini.
The daughter of Josephine and John Ardizzone, Natalie grew up in Brooklyn and met the love of her life, Joseph, at a church dance where it was love at first sight. They were happily married and inseparable for 67 years. Natalie started her working life at Otis Elevator Company before leaving to start a family. Later in life, she worked as a school secretary for the New York City public school system. After marrying and initially living in Brooklyn, Natalie and Joe moved to Middle Village where they raised their family and lived for 37 years before moving to Garden City to be near their children and grandchildren.
Natalie was the family matriarch. She was always ready to host a party, plan a group vacation, and spend time with family and friends to have fun. For many years she hosted family dinners each Sunday, spending the majority of the day cooking so there was plenty left over for all to take home for the week. Her family spending time together was always very important to her. Equally important were her many friends, some of whom were lifelong and who became extended family to us all. Along the way, she also made many new friends whom she worked with, and she was close to all of them.
Natalie was a life-long learner with a constant quest for knowledge and she was always looking for something new. She went on to take college classes at night, while working full time and raising her family, earning an associate degree, of which she was very proud. She also took many diverse courses including everything from automotive repair (in case the car broke down) to Chinese language (so she could better welcome some of the parents at the school where she was working).
Natalie loved spending time with her grandchildren and being part of their lives and was a frequent spectator at school concerts, dance recitals, soccer, baseball, basketball, ice hockey, field hockey and lacrosse games. Their lives were enriched because of the time she spent with them, and for that we are all very grateful. She was also a woman of faith and was very involved in Our Lady of Hope parish where she was a member of the Rosary Altar Society. After she moved to Garden City, she was active in the senior citizen center where she volunteered teaching crocheting, a passion of hers.
The family would like to thank her caregivers, Coretta, Sophie, Alison, Fabielle and Veronica, each of whom cared for her and made her last few years of life better. A special thank you also to the Garden City Police department and the EMT workers for their invaluable and frequent assistance.
Natalie's life was filled with many blessings, a life that was well-lived and well-loved. She will be remembered for her eternal optimism, welcoming smile, and incredible love and caring for both her family and her many friends. Visitation will be held on Thursday, February 3, from 2-4pm and 6-8pm at Weigand Brothers Funeral Home in East Williston, NY. A mass of Christian burial will be held on Friday February 4, at 10:30am at St. Joseph's Church in Garden City followed by interment at St. John's Cemetery in Middle Village, NY.
Share Your Memory of
Natalie