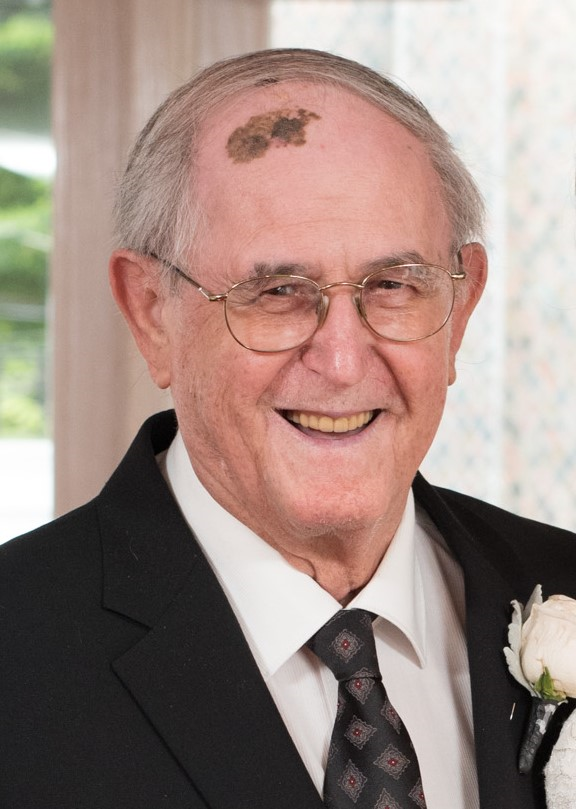 Obituary of Edward Chewens
Edward Chewens Sr. passed away peacefully at the age of 92, with his daughter at his side, following a brief hospitalization. He was born in Jamaica, NY and upon his return from service in the Army, he met and married his wife, Irene, who passed away in 2014, one month shy of their 60th wedding anniversary.
He worked for Scandinavian Airlines at JFK Airport and retired in 1987. A few years later, he and his wife moved to Scottsdale, Arizona, where he remained until returning to New York in September of 2020. While back in New York, he lived with his daughter and son-in-law before moving to the Arbors Assisted Living in Islandia in May. He enjoyed himself immensely in his short time there. He enjoyed dancing, singing, his weekly poker game, blackjack, Wii bowling and every social event on the calendar. At their "senior prom" in June he received the accolade "Most Likely to Never Get Old".
He is survived by his daughter, Terri and her husband, Patrick, son, Edward Jr. and his wife Susan and six grandchildren: Robert (Suzanne), Christopher (Alison), Edward III (Sara), Christopher (Alexandra), Alison (John), and Kelly (Joshua). He was also blessed with 7 seven great-grandchildren: Evan, Liam, Lana, Zara, Theodore, Kayla, and Edward IV.
He will be remembered by all who knew him as a man who was always ready to have a good time. In his younger years he enjoyed bowling, golf, and his softball league. Even though he lived in Arizona for over thirty years, he remained true to his Yankees and NY Giants. He enjoyed getting together with friends at the Elks Lodge as well as frequent visits to the casino. He will be dearly missed by his friends and family who will never fail to sing and dance to "Celebration" in his memory.
Share Your Memory of
Edward