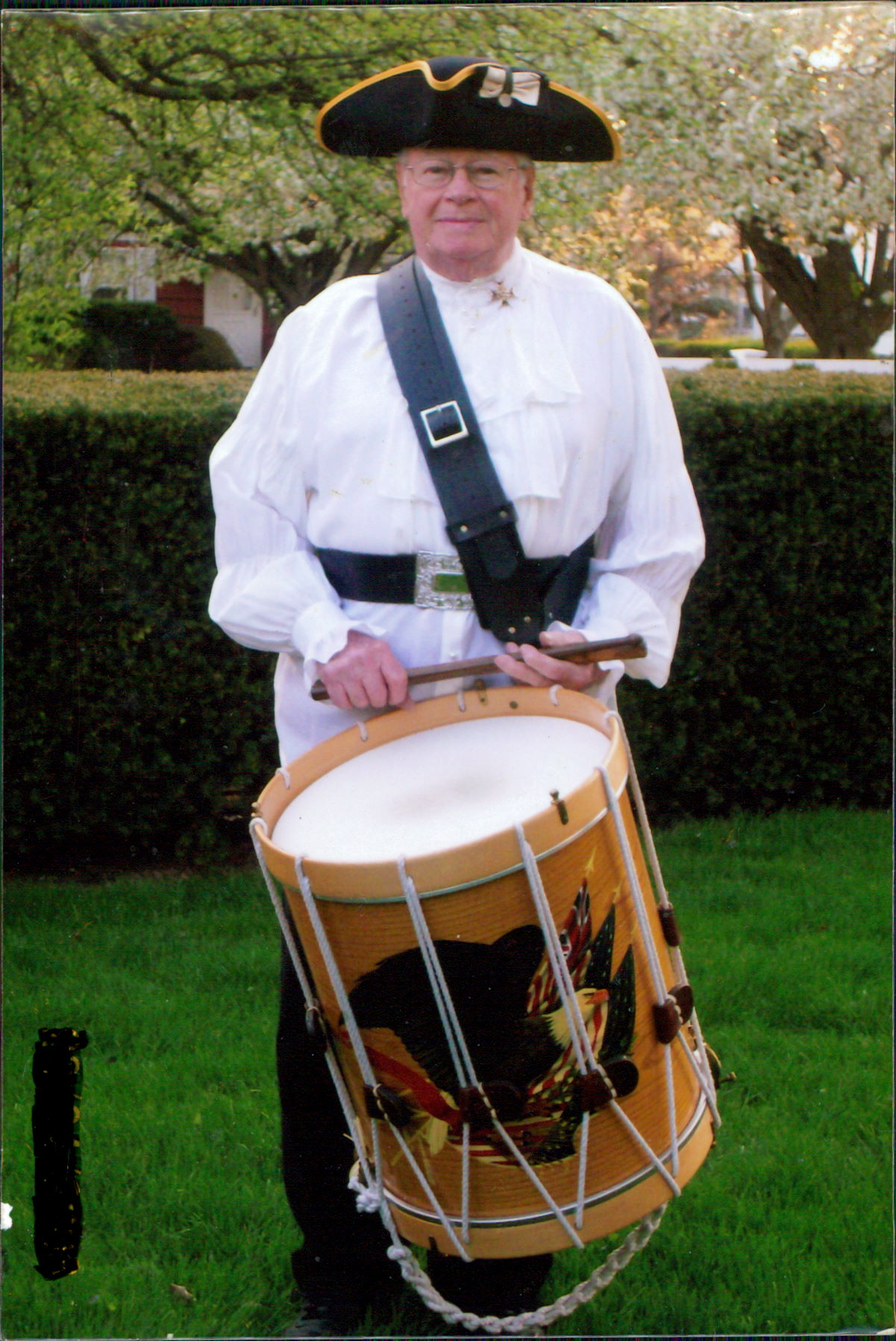 In Memory of
William J. Boerner
1926 - 2017
Obituary of William Boerner
Boerner, William J. formerly of Brooklyn, NY and Mineola, NY, passed away during his sleep the evening of October 4, 2017. He was 91 years of age. Mr. Boerner was a World War II veteran and served with the Navy in the Pacific Theater. He was an atomic war veteran and was one of the first Americans to be in Japan after the dropping of the atomic bomb. Mr. Boerner had been a snare drummer and he started drumming in 1936 when he was 10 years old. Between 1936 and 1943, he drummed with the Bill Brown American Legion Post Drum and Bugle Corps, American Patrol Naval Cadets and the Grand Street Boys. He was a charter member of the original New York Skyliners Drum and Bugle Corps in 1946 and served two terms as their corps director. He met his future wife, Julie, who was a drum majorette, in the late 1940s. He was the drum instructor for 11 different corps, both junior and senior, from the late 1940s to the late 1960s. Bill was still marching in the 1990s with the Sons of Liberty, the Minutemen, the Blue and Grey and the Whiskey Rebellion. He was inducted into the World Drum Corps Hall of Fame in 1996. One of his happiest moments was when he marched in Dublin, Ireland with other drummers from around the USA in the 2000s. He enjoyed singing and was a member of the Skyliners chorus, along with his late wife, Julie. Mr. Boerner had been an usher and lector at St. Brendan's Church in Brooklyn for many years and at Corpus Christi in Mineola more recently. He had worked as a sales rep in the leather industry for many years and had been based in midtown Manhattan. Mr. Boerner is predeceased by his wife, Julie, granddaughter Courtney Elizabeth Lettieri and son in law Peter Marchant, and is survived by his children, Barbara Marchant of Kent, England; Kevin and his two daughters, Courtney and Kimberly of Orlando, Florida; Brian of Chicago, Diane and Thomas Lettieri and their two daughters, Kelly and Ashley of East Williston, NY and Keith and his two children, Kaylee and Keith of Wantagh, NY. The family will receive visitors at Weigand Brothers Funeral Home, 49 Hillside Avenue, Williston Park, NY 11596 on Monday, October 9 from 2:00 – 4:00 pm and from 7:00 – 9:00 pm. The funeral Mass will be held at St. Aidan's Church, 505 Willis Avenue, Williston Park, NY 11596 on Tuesday, October 10 at 10:00 a.m. Internment will follow at St. Charles Cemetery, Pinelawn, NY.
Share Your Memory of
William
Have A Question?
There are some invalid fields.
Please wait...