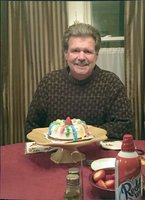 James J. Ward
Ward James J., Passed away on December 1st. , 2018
James better know by his loved ones as Jimmy or Dad.
He loved enjoying the little things in life like great company, great music, and of course a porter house steak.
Jim spent most of his free time enjoying the tranquility of his backyard listening to Grateful Dead Tunes.
Jim always loved a good joke, he was a man of good humor and brought smiles to everyone.